april 28, 2007
swinburne uni, Swinburne night
cosplay performance by japan language club and anime club students. special guess from cosworld , hua kiong aka kuraudee.
it was fun that day. altot i was just a videographer.
hua kiong really famous..wakaka a lot of girls chiong take photo with him in line.
a girl ask him, who are u? u wear sunglass so i cant see who u really am.
After back to the resting house, the SSCC ppl come play with cloud's wig...they tot is real hair..haha then a girl come and see cloud's real face..lol. and said his hair longer better.
The performance was nice, when destiny aya come out everyone shout~~ wakaka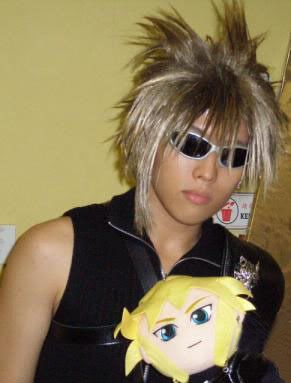 which one more cute?
this pose really cool, see the cloud and anbu leg
wakaka. my skill of setting hair improve again!! dono how many time i help set this hairstyle zo. can remember liao wkaka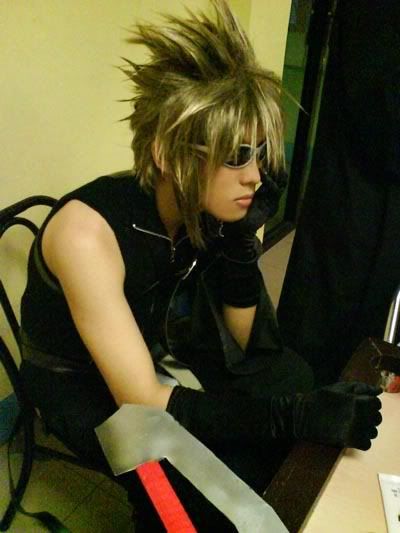 black cat make up kaka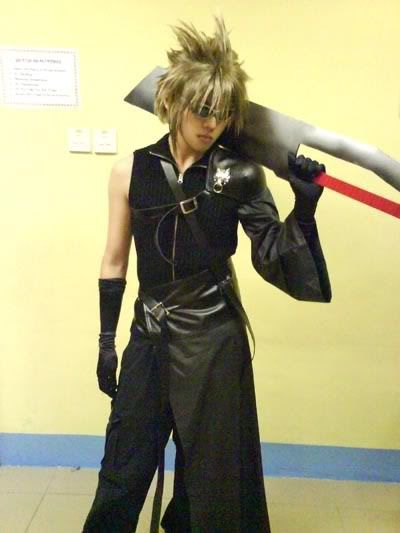 this costume just cool~~~XP old one canot compare. look solid and fit
too bad no sephiroth..else can do fight screen