My new doll just arrive today, got it from d postman..hahaha
so cute~~~~, final fantasy VII advent children version cloud strife doll,
ship from china, the price is USD14.90.
and
Roxas doll~~
Cute leh! bought it from ebay. more expensive than that cloud doll. the costume almost same..hehe. must careful that hiao nien, he wan steal my roxas doll.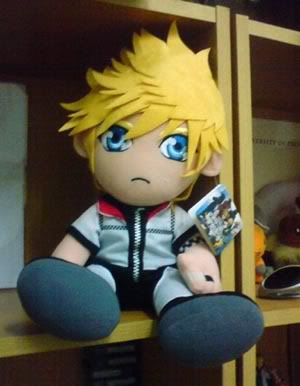 cloud and Roxas love each other! xiang qing xiang ai~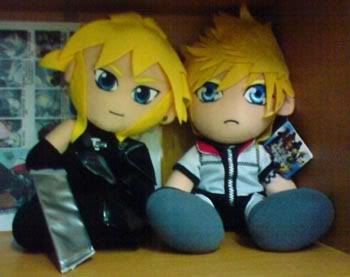 finally...my cloud not lonely anymore. cos he got roxas teman him~~kakaka