Organizer: Badan pencegah rasuah sarawak + bahagian keselamatan BRP malaysia.
Location: Lapang Sasar IPK Batu Kawa.
Title: Bersama kita hapuskan rasuah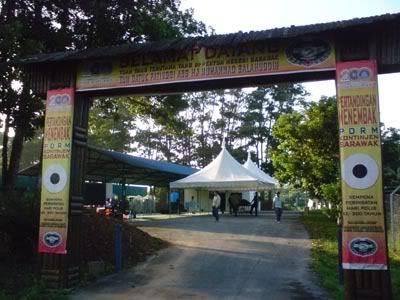 7.00 drive car reach 3 mile kopitiam to meet jing feng and ling. Then we follow ling's car till MJC police tranning center, d shooting area. D organizer invite media to join d contest, me and other 2 from our company represent sarawak petang news..hehe.
Before the contest start, visitor can pay rm10 for 7 bullet for practice first. Until the arrived of the head of BPR, then the contest start.
This is the gun Glock26, 9mm pistol.
Instructor giving the intruction to us. must be really carefuly, only point ur pistol in front the target area, but do not point to left right, or down (if shoot tiok ur leg, u are lucky..haha) and the bullet cannot bring it back home, because its is illegal to keep it. They ask us finish d bullets.
First time shoot pistol...a bit nervois at first. First load the bullets into d pistol, then drag down a buttom at left site, then point to the target first. then press....!! boommm... got smoke...ohhhoonoo! shock!! so loud, lucky got the earcap. my hand kena push back a bit, dont see this pistol small small, so power leh.....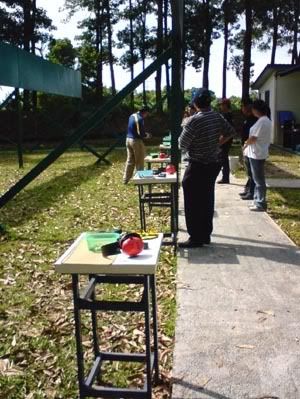 everyone get ready
this one is ling