Here the back screen video, our cameraman nien, the actors, Yong kiet seng (jason), Yong hua kiong (kuraudee), Chin Hui, Tek Bui.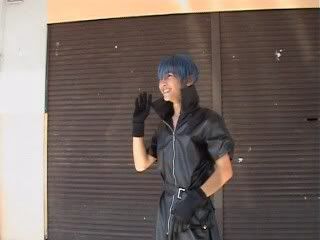 Super star? haha waving hand with public
Super star: "Thanks for support!!! love u all~minna~"
Dancing n turn around..eee so romance..hahaha
dance and jump, look kuraudee betahan stop there, and ah bui's sandal sooo...pity..leg sure pain. never wear sandal when dance and jumping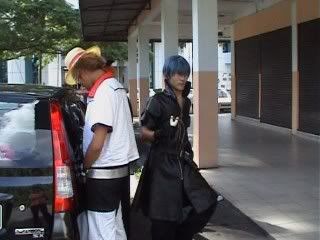 shoot ur ass!