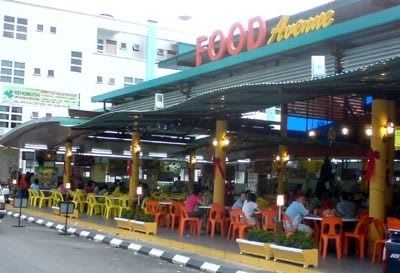 First time went to eat there. Located at 4 mile, oppisite boulevard 富丽华 . Honestly a bit dissapoit, less food to select, small than i tot. The only thing interesting stuff there is their 屋顶 can be move by remove control, every night 6.00, so costumer can look at d sky when eating...lol...
Before open, look dark inside
After open, can see d sky.
My beef mee.
actually suppose go 富丽华 eat, but then inside d food court not yet open...so...
finish eat then went riverside watch the warrior, use our company card exchange one free pop corn..muakakakaa