STA invite media for their dinner night, i was late becos my drum class until 8.00pm.
The buffet food really nice..lot expensive stuff..example..."dragon prawn" lobster mee, "o wa", Prawn and fruit salad. Fruits not those watermelon, but kiwi, mango those expensive d.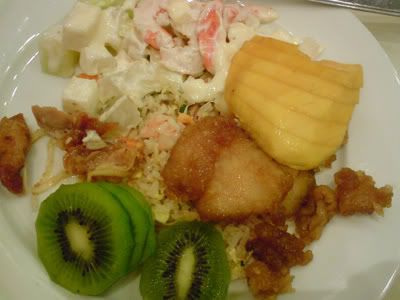 The lucky draw rate was 100%, they invite 31 media ppl come, but one leave early, so total got 30 ppl. and the prize for lucky draw is 30!!! Thats mean everyone will get a prize.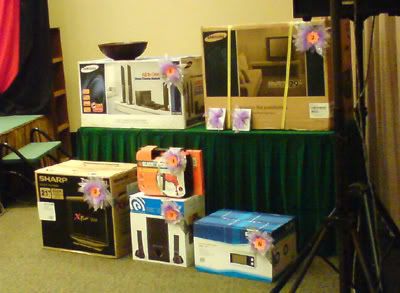 But...me not so lucky.. first round already out, i won a small prize. which is wireless house phone...sob T.T. Other ppl a lot won 4G hand drive, my colleage xiang rong won DVD player, qing tian won a vacumm cleanner. Altot not the big prize but...better than me. Other than lucky draw, everyone also get a free umbrela.
they play some game on da stage...girl have to tie 10 coconut tree on d guy head.
and.....Xiang rong singing on the stage..haha. a chinese song.