5月4日晚,公司举办了40周年晚宴,请了2000多人,开了200多桌。我们一人分到6张票,免费的哈。来到现场,路旁已经停慢了车,交通有些塞。好多人哦,热热热!
共有四间酒楼负责饮食,我们那座是乐天煮的,朋友说要吃乐天的。当晚娱兴节目有歌唱,舞蹈,还请了Super Star 的黄俊源。幸运抽奖共有20份。
Our company 40 years celebration dinner, they invited more than 2000 ppl, 200+ tables. Each of us get 6 free tickets...hehe.
We reach there around 6.10, so early ho. @.@ many ppl, and those car cincai park..haha. There are 4 restaurants in charge on the food; our table no.80 is from "le tian" restaurant. Program on the day include singing, dance, lucky draw. They have invited Super star Huang Jun Yuan as the special guess, now i baru know he work at our company before.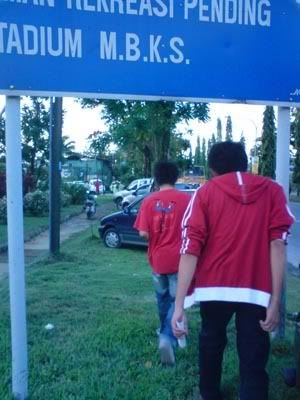 现场
Many table @.@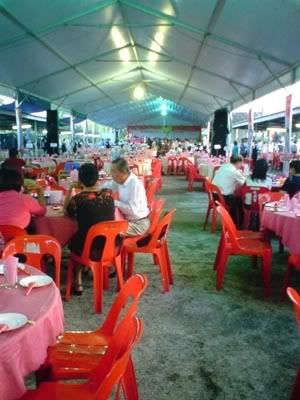 第一道菜7点多就上,香菇炒面,第二道冷盘8点才上,等了好久
海鲜汤?素食,炖鸡,蒸鱼肉,烤鸭,水果,.甜品