We are invited for today crocodile farm visiting activities..hhehe. around 9.30 morning we arrived there...and its free for us media and family lol...
Where is it? Just 1 km from the pasar of 17 miles. got a big notice board there write entry.
So many years not been there liao~ now the farm are really big than before, more crocodile . Today really a lot ppl visit, holiday kua....include us media...more lo.
再游鳄鱼场
那天和公司的同事到了17里市镇附近的杨氏鳄鱼场一日游。多日不见,已变得比以前广阔多了,增设了多个鳄鱼池。除了主角鳄鱼外,也有其他新加入的動物,例如水濑,孔雀,黑熊,孔雀, 山猪, 巨大火鸡等,感觉就像个迷你动物园。
入口处的展览室里也有关于鳄鱼的历史资料和照片,成长过程介绍等。比如多年前轰动村民的吃人鳄,照片中显示,村民正把小孩的尸体从鳄鱼肚子取出来,有些恶心呢。出口处的商店也买了一些纪念品,看到好多小孩都戴着那看起来有些滑稽的鳄鱼帽。
鳄鱼池前还有个荷花池,供游客乘凉、休息和赏花的地方。中间的水池还养了巨骨舌鱼(Arapaima)。如没记错,巨骨舌鱼是世界上最大型的淡水鱼类,正濒临绝种。它们常会浮上水面呼吸,原来巨骨舌鱼原本住在污浊的河里,浮上水面呼吸的天性就是改不了。
鳄鱼喂食表演是最精彩的节目了,怎可错过呢。喂食时间为上午11时和下午3时两场,游客们在这时候可以见到鳄鱼抢食的惊心动魄画面。每逢喂养时间, 鳄鱼都会主动集中到喂养台去。首先,工作人员把肉块挂在绳子上,然后拉到池塘的中间处引诱鳄鱼。只见鳄鱼们仔细观察,打量着最佳猎食时机。这时,一头鳄鱼从水中作出跳跃,把高挂在半空中上的肉块拉了下去。精采的演出引来了游人们的欢呼声和掌声! 它们为了抢食,有时也会你争我夺,逐赶对手。
呵呵,原来鳄鱼可以这样"飞"的,看它们那么笨重。。。。。竟然能那么灵活。据说鳄鱼是镇压河水的守护神,所以河滨公园正有一座铜雕鳄鱼,面对着砂拉越河"监视"。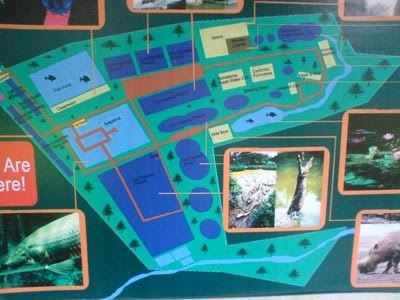 The map of the farm
remember crocodile feeding hour is morning 11.00 am! Dont miss it oh!!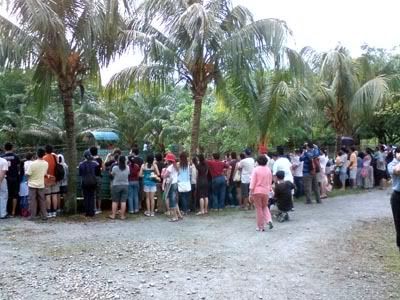 many ppl here, waiting to see how they feed crocodie
ah...they jump out from the river!!
crocodile fighting for their food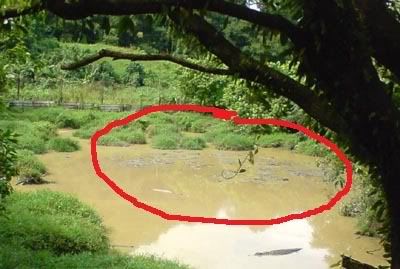 walau.. a lot hiding there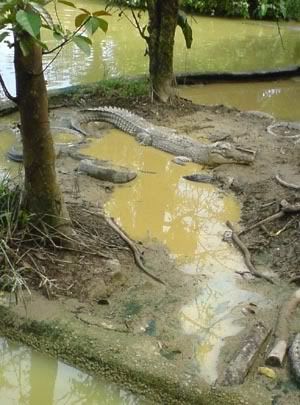 shiiihhhh.. sleeping
there are some crocodile feed inside, not the river there.
small crocodile, cute or not? haha..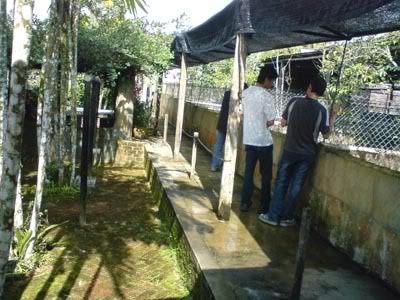 =======
i took 60+ photo, a lot so din put all here, if interest can go here view oh
http://s49.photobucket.com/albums/f293/hidakaharu/art/crocodie/