4.00 went the merdeka palace for a seminar.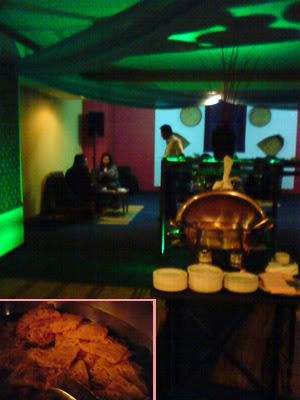 some tea, cake and roti candai were ready for us..haha.
this seminar remind me of lecturer during university....lol.....marketing strategy, mas airline...bahbahbah
the ang mo from oversea country reall pretty....and another 2 non angmo girl also good looking..how come oversea d reporter so pretty one...
finish at 6.30 after that, tea time again, local snake and juice were ready.
7.00 we have to decide go where, cos 2 dinner at same time differ place.
one is at same place, merdeka place nex floor
another is at kuching old court there.
so we final decide go to old court there.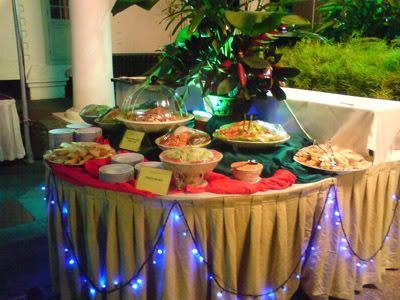 one of the band pre performance
i like the hall at the old count there...look at the wall...waaa got star.....and the lighting keep change color
oyeah, i did take photo with Hiroshi from Japan who play the japanese drum.
a lot performer was there too, with weird hair and colorful costume.
wanna get to know those band members and reporter...but shy to open mouth.....aiya