July 11 went to Sarawak Cultural village for the Rainforest world music festival. Today was the first day, it held from july 11 till 13.
This music festival already organized 10 years, so this year is the 11th.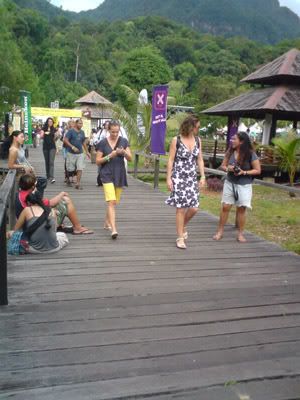 Band from differ country are invited, total 17 band. They are from UK, US, Japan, Greece, Colombia, Cambia, Philipppines, Portugal, Palestine, Poland..
and more.....oyeah....and local.
first time drive to Damai.....and i even dono how drive there...but cincai drive still can reach there. and i follow the tourism bus back kuching at night...wakaka..so wont lost at some jungle.
There are many suffle wait at differ hotel there to fecth visitor direct to SCV. But then...dam expensive....RM10 per person...even u go from Santubong resort to SCV....so short distand also need RM10.
The staff from Permai camp really tulan, and rude. even cheat us that park there have to pay RM50.
---------
Workshop started at 2.00 pm like that....those perfomance were arranged at differ area, such as long house area and dewan legenda, to show off their music first before the main program.
Got food stalls there, but dam expensive, double or triple price than normal. Walau eh! eat money.....at here what also money. no money no talk la.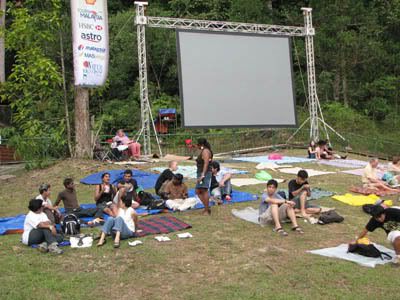 Too bad when the main program was to start.......ohhh no! rain......really spoil my mood. I did not watch until the end lol. My shoe was full of water....and yuck..the soil masuk my shoe. A lot of ppl fall down lo.
a lot bikini girl saw there..some guys...their pant almost drop...swt
Infront got sell raincoat.....wakau..money again!!
7.30 the main stage performance started. ther was another small stage named "tree house" beside it.
umm...wrong view....swt