went to crown plaza japanese restaurant Ajiten ramen eat. The fry seafood set not bad, like the source! But the Miso Ramen....err...taste normal..i should order the tom yam ramen better.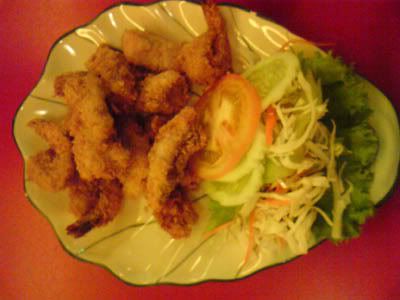 went MJC play this ball game and pingpong game.... kiong spend more than rm5 ..only win a...small lauya 7zai pushie...haha..bad luck
ofcouse skillful ppl like me.. and super lucky person...spend rm2 play pingpong already won a small 7zai pushie...and rm4 play ball game, win a green pillow. :P hihihihihiahahahha
went play pong pong car, 2 tickets but play 3 round...cos the ppl forgot to take teh ticket from us at first round...lol free one round
the other 7zai is my birthday present last time.
finish game then back to car...suddenly saw this....ppl selling puppy there, RM 500 each..waaaaaaa T.T hope i have one...sob