We went to madam tan restaurant for our lunch that day. at Petanak there. Madam tan restaurant only sell laksa, nasi lemak, beef bee and kuek tiao those...
sarawak laksa rm4.00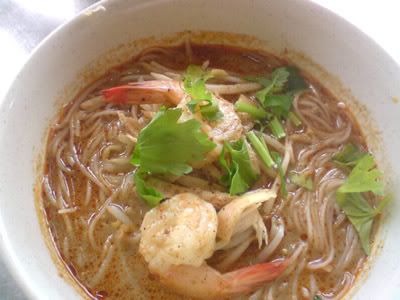 since there can order food from other restaurant.....so we order chicken rice from 狮城小食. This restaurant menu most are "chicken" related rice, heard ppl said tofu here are good too.
steam chicken rice 4.00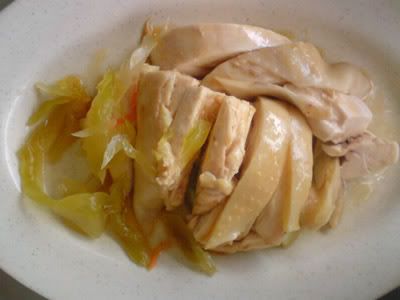 salad chicken rice rm 4.50, still ok la..acceptable