many ppl there..wow...hard to find place for car, so must go early. best is 5.30 reach there la.. today was lucky.
Found some interesting food, hehe, i think worth to shoot a video of it, many ppl would like to watch. put at youtube, too bad today i no bring camera, nvm, next time do ba.
last year d video can view at my youtube account, if this year we do video, will be our 3rd year production.
my video plan....umm maybe shoot the making off..like example how they make those japan pizza, not just shoot the finished product nia.
interview some road ppl A B C... bout their opinion of this year kuching food fair
How? any ideas are welcome add in.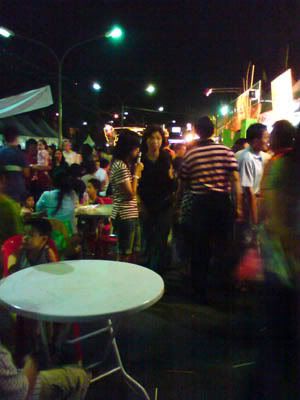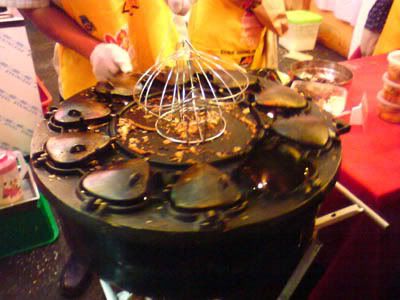 "korean shao yu"korean 烧鱼
"chocolate" + fruits可选水果,面包等,再涂上巧克力
the shop name is "pirate fang tuan"
这店名。。。竟然是"海盗饭团"。。哈哈让我想起 One Piece
"japan pizza"
"chao kue"
"long xi" candy龙须糖
taiwan sotong章鱼烧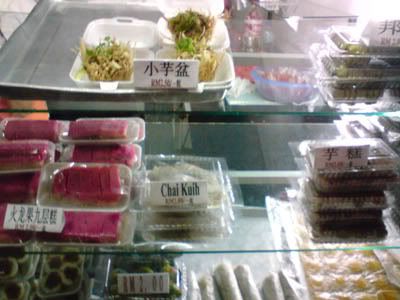 yam yam...eating those fish at home. (i catch these fish from someone blog..hehe, feed fat liao then eat)