Dam tired today after back home.....
today 6.00 evening reach kenyalang, cos got musical concert there organized by kenwy music school. title "the best". Most of the program is live band. Cool!!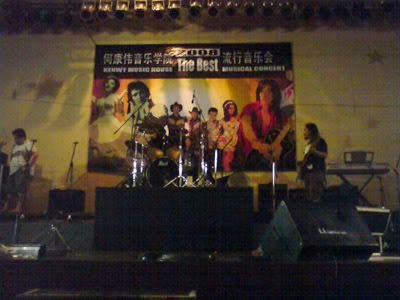 nice or not the lolita style kimono? while singing ayumi song - I am
Songs of the day include:Blue suede shoe (猫王), country Road, I hate myself loving you, 半斤八两,Stupid cupit(穿着海军装),Let it be, Ayumi -I am....
still got famous band likeMonkeykat,Swing habits.
sound familar from kingdom hearts..haha guess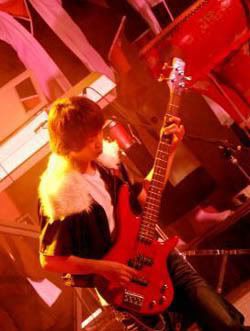 Teo and Hua Kiong was there too, helping those students make up and cosplayer set up. Cos the time was limit, we only have 3 minutes to kautim 3 naruto cosplayers, help them arrange costume, hair, etc.... waa rush!
so thick his make up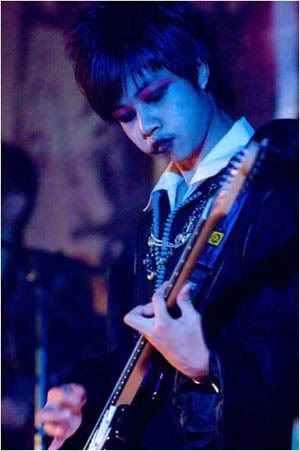 country road~ yee haa cowboy
finish~~
naruto is cute
The concert end at 10.15 like that, we all take photo together.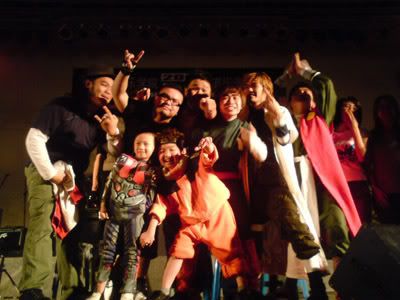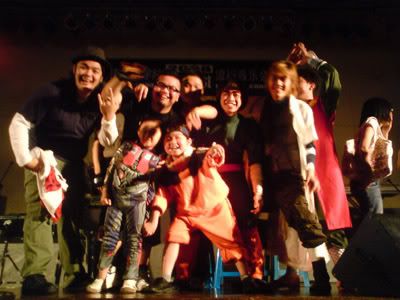 after d show finish, we 4 ppl went to dong guang xi guang eat xiao yue. back home arelady 12.00
Here is rest of the video: (took by Bing Jue )