Went there at saturday, this year pikom pc fair located at same place again. start from april 4 until 6, total 3 days.
really a lot people that day, like satin fish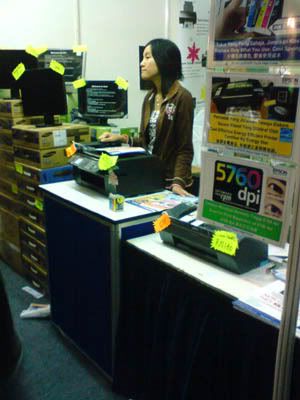 This show girl promoting online game.
now 4GB hand drive so cheap..rm46 only!!! ngaiti!! lot pretty colorful mouse~ other than computer related stuff also got sell camera and video cam, mp3/4 player those.