The shop Big Apple Donuts located inside the spring, still many ppl waiting there, business so good!! We order 10 boxs total 120 donuts!!! All the ppl there look at us...@.@ waaa...buy so many!! they said at back lo. Spend rm220!!
Price of each donuts is rm2.30, if buy 6pc in one box then RM12, if buy 12pc in one box then RM22. Got many favor, around 23-24 taste.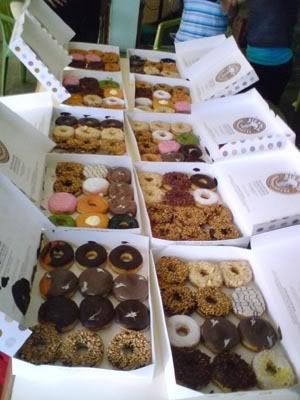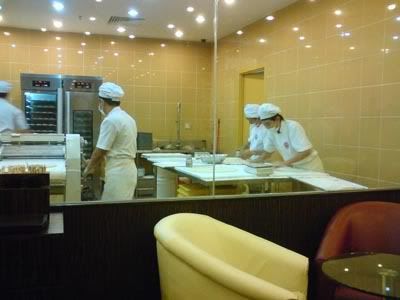 How they make donut?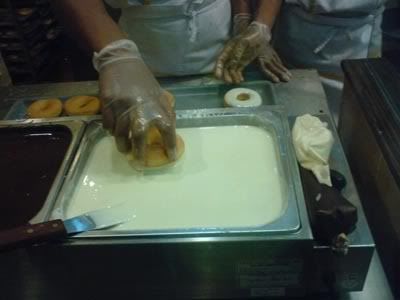 d worker making donut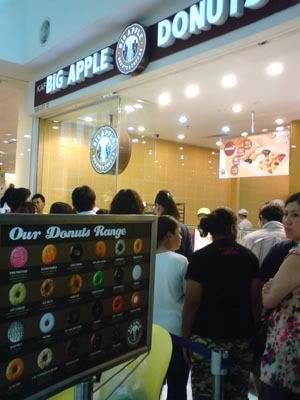 outside d shop
donuts
6 pc package