Join poh chun, hui, bui them out go gila at boring sunday, play till almost 12.45 baru back home @.@". sot!!
Went so many place:
1. boulevard Sushi king eat sushi
sushi king for buy one free one offer, just type my111 sushiking sent to 33365, each success message will charge u rm3.50. and only apply to sushi only. valid date is one week from the day u received msg. Must show them the msg while u pay ur bill, they will delete ur msg.
ammmmmm..yuma yum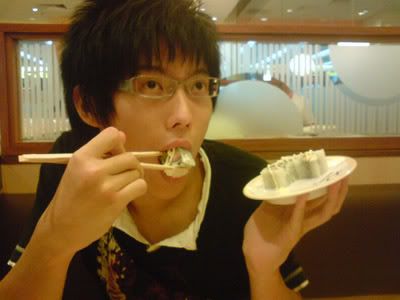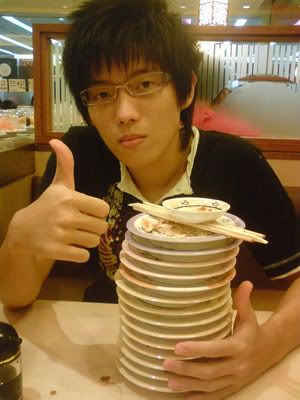 lol..haha someone help sushi king advertising!
2. Frappe cafe at travillion, got WiFi can online inside~
At Frapper cafe, my drink - lavender lemon tea (薰衣草), so weird leh ho? ha kena said cincai order weird drink again..ahaha.
Inside decoration, got wireless service can bring laptop online there.
3. Jalan song yam cha
4. Isabella yam cha, play card game...kakaka i away won! play "2 ta". Not yet start play already won, cos all my cards = pair....@.@" too lucky! Dono how ah bui devide cards d.