Went to Pandungan secret garden for our lunch at monday. Inside not much ppl maybe is monday afternoon kua. Da Menu show a lot food, rice, mee, sandwitch, meat chop, ....etc. Their rice attract me da most..hehe and the fish salad....wanna try nex time.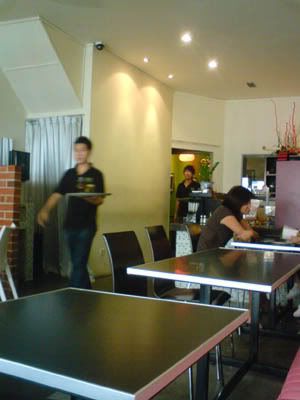 not bad leh d environment there.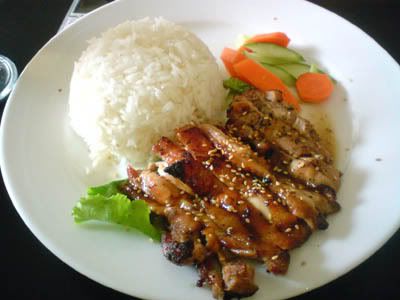 Then i order this japan chicken rice RM7.90
Yan san order seafood fry rice. RM6.90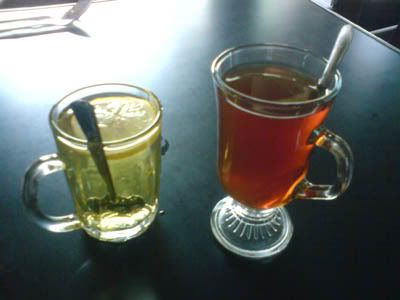 our drink, peach tea and lemon honey tea. each rm3,90. the drink is expensive a bit there, but not expensive as tao cafe and star buck those.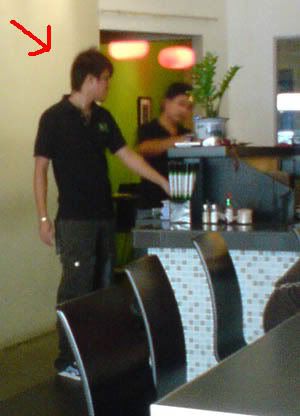 suddenly yan san said.....one of da worker there look like chin hui...haha neh this one. maybe his long lost twin brother.