Suppose go drum practical tonight, but room all full. Since already go out liao then ma find one place to drink, then after that go find poh chun. Drive till Pandungan area, saw this Bing Cafe. Kidda expensive the foods and drinks inside oh. Got sofa seat, smooking and non smooking aircon area, decoration like a pub. Giv me a similar feeling as another cafe - Tao. Saw ppl bring laptop there, maybe got wireless.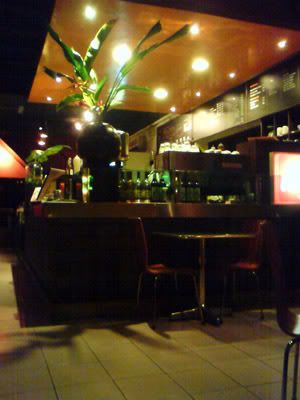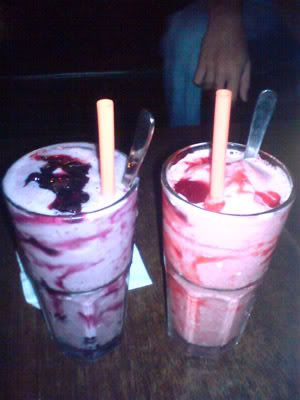 Here our drink, strawberry and Yugerd Black Currant. Both RM 11 each.
Tiramisu cake, those chocolate spread on d plate @.@" RM9.00
middle got one small lake also.