Went go riverside watch national treasure with nien and xiang yong them.
B4 movie, go eat at Ajiten ramen restaurant at crown towel.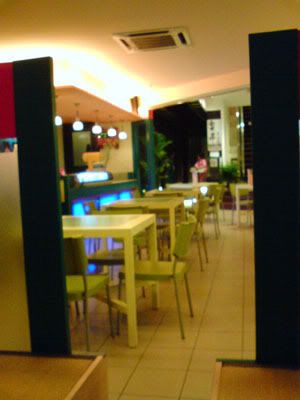 d view at there
Japanese style seat
We order d Ajiten ramen and another seafood ramen. taste dam nice.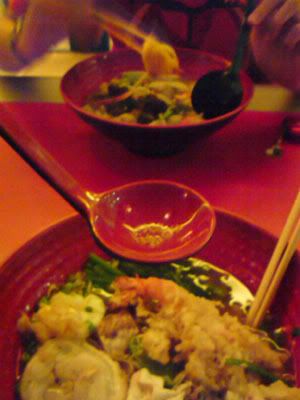 look at d spoon......big @.@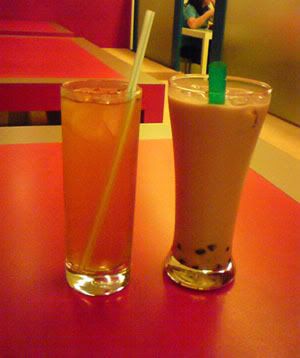 drinks, green tea and....
--------------