Nothing to do today- first day of 2008, yeah holiday no work.
So we decide went to Hock Lee shoping center upper floor's Restaurent.
japanese style seat, very relax
sit on d floor, have ta take off shoe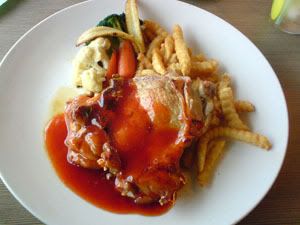 i order this chicken chop, price is around rm8-9, almost forgot how much.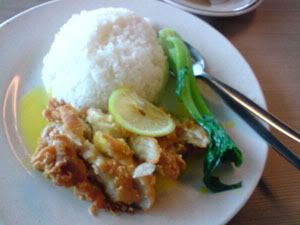 poh chun order this lemon chicken rice
our drink, longan lemon juice and cofee. oya and salad too
--------
another day jan 14 went there eat with company ppl yansan again.
our salad chicken rice.