finish our lunch, then went to fetch ah bui and kiong. Kuching too small @.@ no place can lepak, so go tunjugah watch d hairstyle show a while. Then went to 香港面家 pandungan branch yamcha again.'
Bui order this 鹿肉饭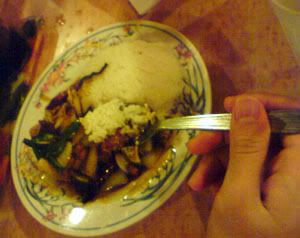 Kiong and Chun share this spicky chicken rice (forgot d name zo)
me order 豆腐花, so special neh, got fruit upper it, and not so sweet, ngam ngam taste. + my drink, honeydrew juice.
============
2nd time
went there for our lunch with colleage. The juice there was kidda cheap rm3.20, and othe food too, if compare other restaurent. Cheap and nice taste, good enviroment also.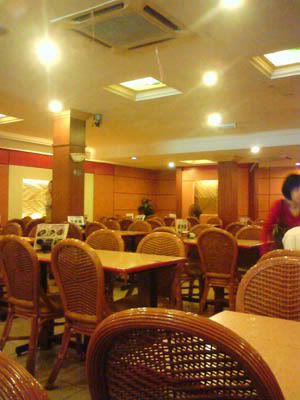 If u notice, all the girls there wear chinese tranditional cloth and tie a tail, with a pink color ribbon.
Our food was serve kidda fast, haha no need wait so long till hungry die zo, good service.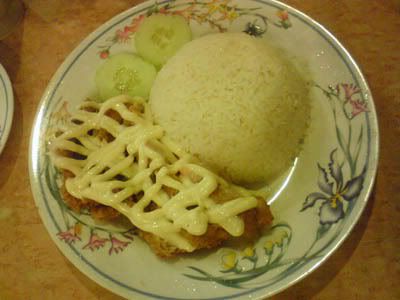 salad chicken rice
yan chew chao fang
juice..just too sweet.