儿童独奏组 - 11:00 a.m.
青少年独奏组 - 2:00 p.m.
乐队组 (1)上半场 - 4:00 p.m.
(2)下半场 - 7:00 p.m.
The place at one jaya shopping center.
went there really early, and Was really nervious this time, cos first time join contest lol, scare make mistake....but until go up to the stage, i already become 麻木了, dont have any feeling liao..haha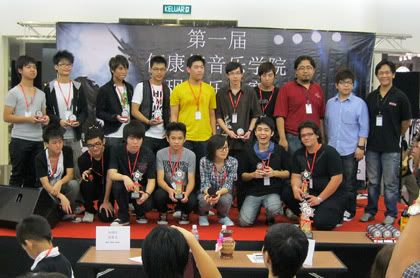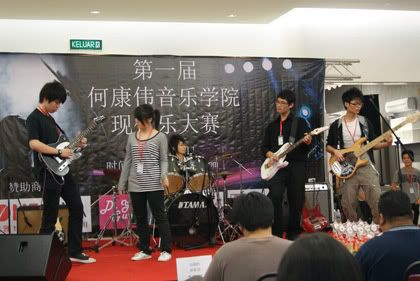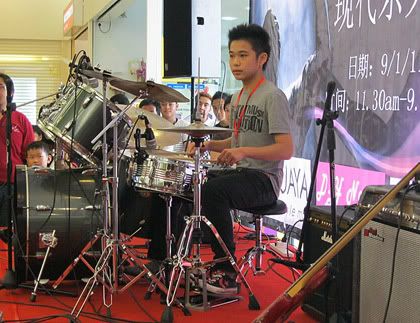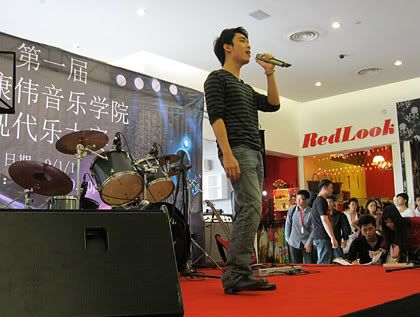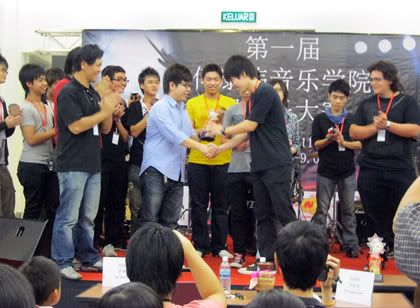 and thanks to all my team mate, willing to spend their free time to practice together.
we have been together for 3 months,
and our bassist join us atlast month, but he did a great job to catch up.
i want to say one more time again.
"我觉的你们的努力是无法用分数来形容的!~~~"
"All of Your hardworking can't judge/describe by the mark~"
……因为是无价之宝
.....what ah song is doing there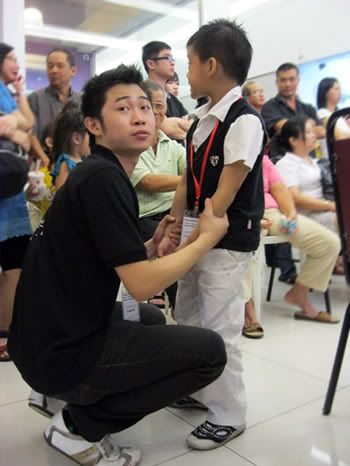 video