2nd day of Performance at Celcom Christmas Carnival Event~
Most of the cosplayers cosplay as Hitman Reborn this time~ Got Tsuna, takeshi, Byakuran, reborn and Gitto the vongola Primo.
I really like the glove~ look so nice, forgot to curi play and wear it..lol.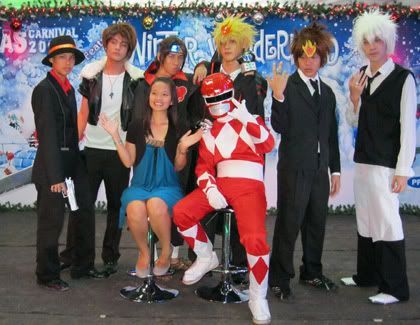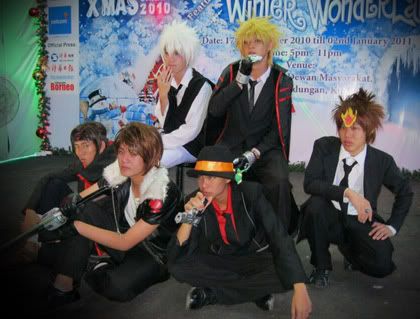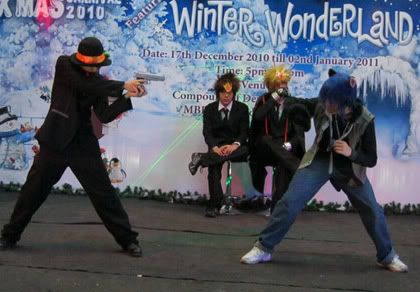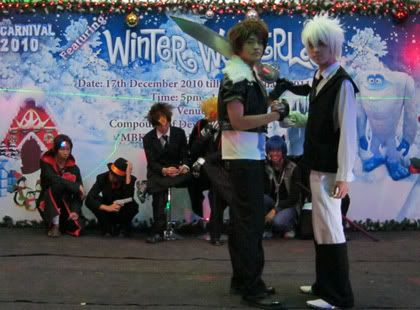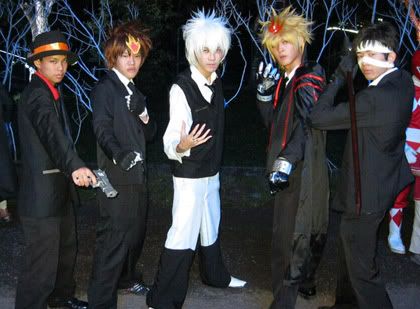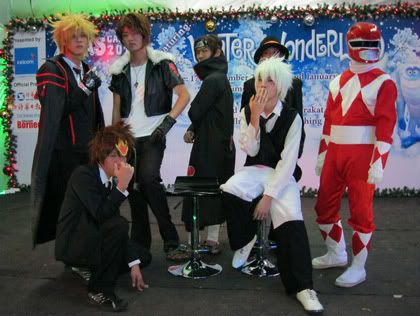 yes! finally we graduate~~~~~ Happy New Year to all
This time bcoz no dance, but mond got join other team mix up dance. Gioto this character really suit the dance step, look cool like a boss.
Vongola家族竟然到咖啡店去开会,还叫水喝
walau~vongola family went to kopitiam meeting, still order
drink~
but wait....why byakuran is there too
Video
Solo performance
Cosplayers dance
random video