It located at...umm hard to say... kingwood hotel behind, near EON bank and Public bank there.
restaurant at the upper floor oh!
and i really like the design inside!!! better than others, good for friend that gathering!!
the first area, for ppl lunch and dinner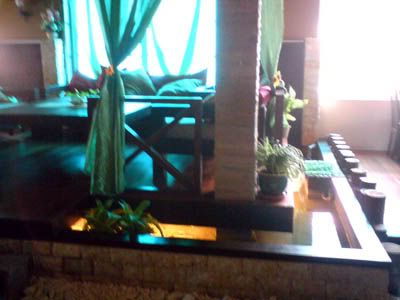 The menu
Golden Fish Rice 黄金鱼排饭
Sambal Fried Rice 三巴抄饭
Kado chicken Rice 人气鸡排饭
Sambal fired mee 三巴炒蛤面
Ghicken chop rice 烤鸡排饭
Crispy chicken rice
pak-lo mee
our drinks
ice cream green tea, ice cream red tea, red sour plum
honey drew juice, warm water, jasmin green tea, honey milk tea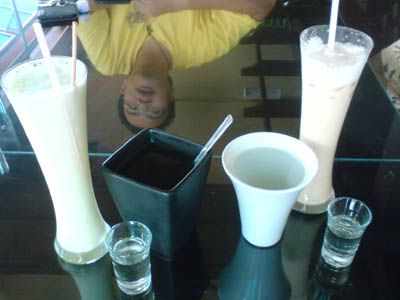 the 2nd area, for ppl yam cha, drinks
waa relax xia...got wireless service....hehe
love this game!! got little airplane...eeeeee
big big picture near the door
Address: floor 1, lot73, jalan chan bee kiew, off jalan padungan 93100.