Final Fantasy 13 Versus main character hair style
OMG.... who the hell kacau my hokage? what kiat seng did to you? oh my... he rape you?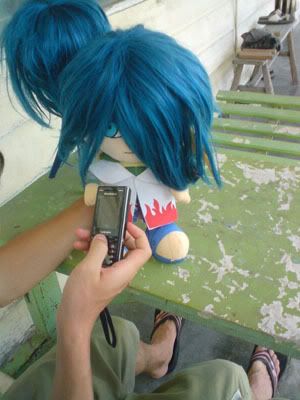 thats the hair before the hair cut
how to cut a wig?
first, put d wig on a wigstand first, then start to cut it,
then put d wig on a real human head - poor seng, then cut it again. make sure cover ur mouth, so wont eat the hair.
and must be careful, dont cut tiok real hair....since he already not much hair liao (shiiiiiii....don't tell him this..hope he no read this line sentances)
and...then after the hair cut, shoot from upper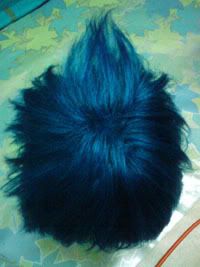 this is the result..not bad....can spiky it without any gel..ofcouse use gel can make it perfect style