voilin sheet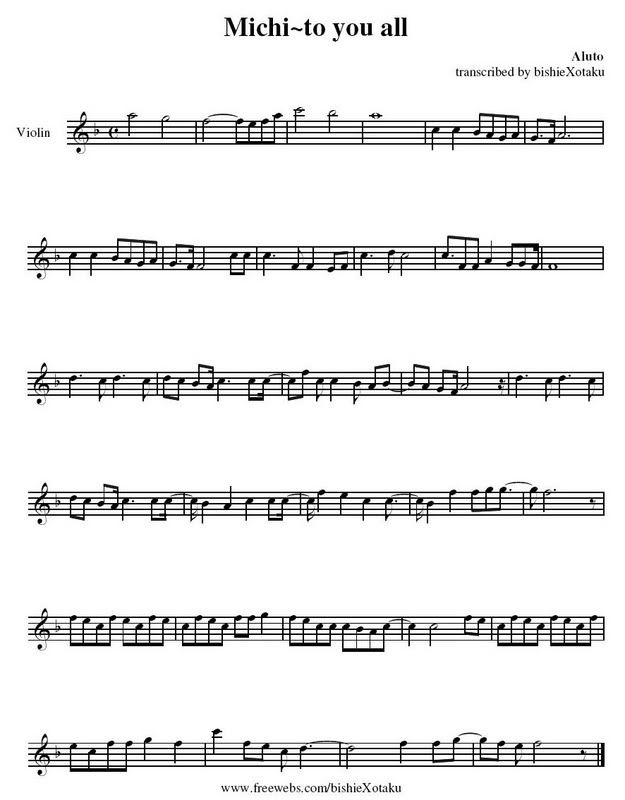 my fav violin song, here the sheet music
The real singer live performance at japan street @.@ omg!! just found this video add at octorber 2006, mean one year ago....before this song become naruto ending song.
this is their team (aluto) official site, their first album just out 3 months ago
http://www.aluto.jp/
and video play by some fans.