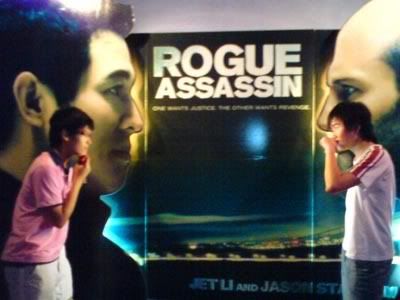 我是杀手,他是流氓,我们在一次任务中相遇
i am assassin, he is rouge, we meet each other during a mission
我们情同手足,一起"顽涩"
we away "cari makan" together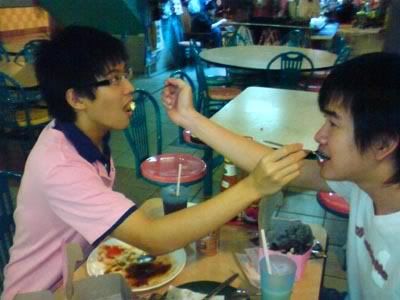 我无法忘记。。初恋那甜蜜的感觉。。。
not matter what, i can't forget...the sweet memory of our pupply love
不过这蛋糕。。还真太甜了。。
but..this cake is too sweet lah!
我们在贞子面前,许下约定。。
we make a wish infront "zheng zhi"
我们的欢乐时光有限,时间实在太短暂了。。。没想到等着我们的却是。。。
But our happy hour is limit.... we never tought that..what waiting infront us is...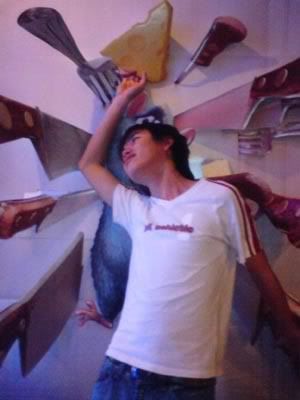 一次任务中,他为替我当下刀抢,我和他失去联络,不知他是死是活
During a mission, he protect me and been injure seriously, i lost contact with him, don't know that he is still alive or dead.
我们的约定,却因为一场意外。。。而。。
贞子,你告诉我,他。。。现在怎么了,一直没有他的消息。。
our promise..because of a accident....
"zheng zhi" please tell me...what happen to him now? long time never heart from him.
这是我们之间~不能说的秘密
希望你还会记得我们的约定。
This is our "Silent Secret"
Hopefully you still remember our promise
========
jimmy add in this: (credit to jimmy..wakakka)
真希望时间暂停下来
让我们可以永远像现在一样"粘"在一起