we reach food fair place at 5.40, spend half hour to change costume.
too bad no cloud today, else can partner with the ff13 versus main character. Because both of them same wear all black, with spiky hair, have the same feeling.
after that we go introduce food at food fair there. many ppl took photo with the cosplayer. around 8.30 we shift and move to mardeka padang. our cosplayer join in swinburne d team, together with them dance iban dance...hahaha so funny....see those anime character do iban dance.
why got ppl call him cloud..he is from Final Fantasy 13 Versus the main character NOT CLOUD..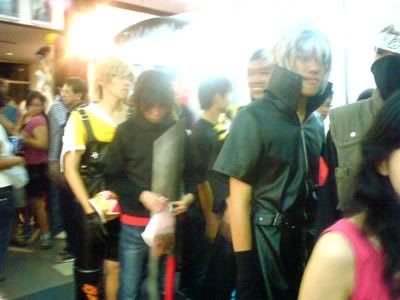 so many ppl
eeeeuuu someone trying to do a sexy pose....car model??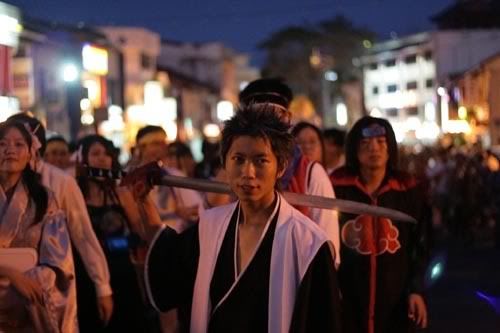 this photo took by anwar, nice one!look like hei sek hui lao ta with lot kakia