Today at company celebrete kun chai's brithday, he sent an invitation card to us..hehe..red color. we tot is "red boom" wedding iv card.
our foods
xiang yong: KFC chicken all~ mine~` nyakakaka
We ask him open the present but he shy lol. then zhen nan said he want help him open d present.
But then a girl told zhen nan, if that present is underwear ho~ u must help him wear infront us ~~!!
Then Zhen nan give up. hahaha
open d present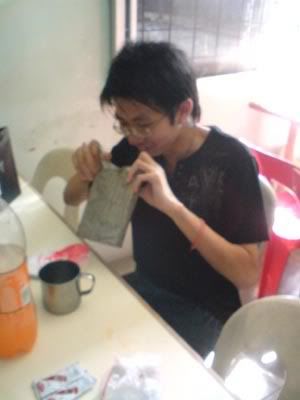 ;look whats lnside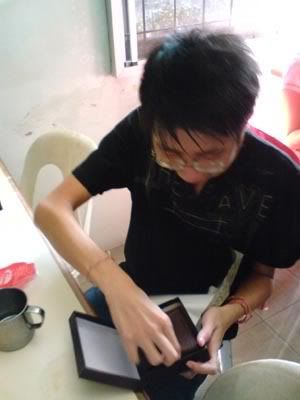 oho its a wallet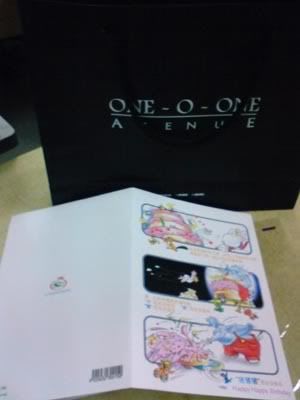 brithday card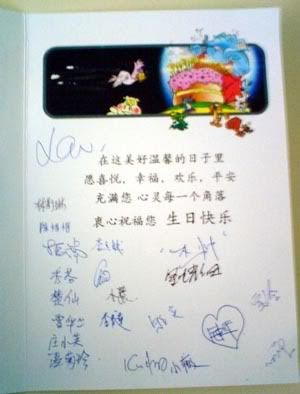 everyone's signature at card there
the invitation card..O.O red color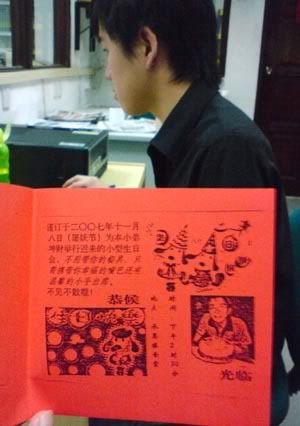 oho...got his photo inside
zoom in, lets see what wrote on the card
yamyam eating chicken