went to this year kenyalang media award night again. same place- Hilton.
lucky draw prize is laptop. but too bad i dint win. Food are still ok, i like the salad, but still lost than last year.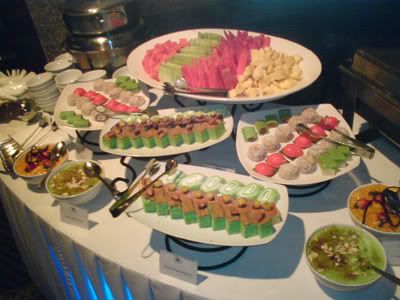 The band really zzz.. failed to bring up the mood of audience, some even sleep there.
some audience shout stop lah.... we want lucky draw first! audience wait till betahan liao ...dont wan listen ppl sing.
when the girl vocalist sing micheal jackson song...she shout softly~"Auooooooooo~"......i feel so cold and gelik...lol
i suggest them next year better invite Chinese band that can entertainment the audience one.
reached home already 12.00am midnight....so late.