My 小黑 Little black give ppl knock yesterday...sob T.T Cos of some ang mo who not familiar with kuching road, suddenly eat into my line.
6.45pm at padang merderka road
suddenly.... very loud booooommm ....then i notice a black car - Vios kissing with my car.
If my car front a bit....sure kena me, lucky !
The main damaged is the area that upper the Tyre.
really shock me..... my leg was shacking that time, my mind not able to think, totally empty.
小黑的眼睛突出
铁凹,Bumble凹,三个部分分离
车厂讲,很难敲回去,即使勉强敲回去, 也无法和其他2个部分合起来. 铁要整个换过
Plastic Bumble无法补救
Tyre 的外壳有点突出
眼睛外面没破裂,但里面有内伤,无法补救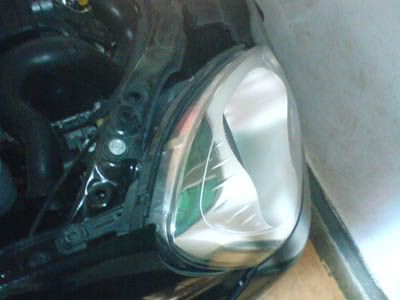 下面Support Bumble的也要换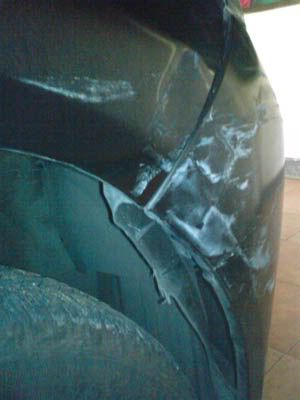 guess how much to repair? RM2000+ more