June 7, we went to shoot our MV- Dragon Rider.
For those who watched the orginal MV by Jay chou b4, it look similar as FF7 AC, while the beginning....main char riding a bike, then attack by monsters.
We shoot at few place, first the pending bridge...its really a nice place with good view. 2nd the Stutong Park and 3rd museum again.
This time the smk pending gang incharge on da MV. Here the group photo: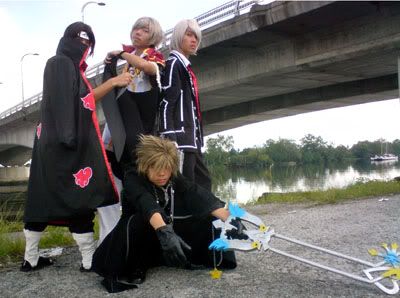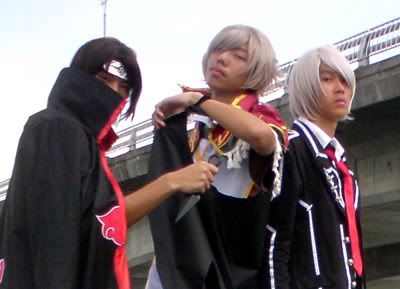 Here the MV:
screen capture~ sunglight
zero with cool pose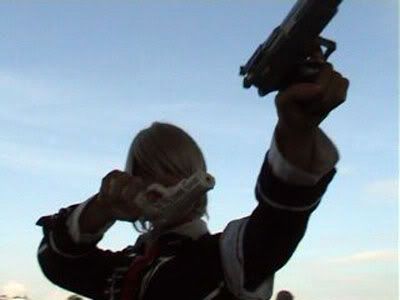 o.O look like small kid
shinning
from down view, look like JRocker, maybe the costume all black and the guitar black too, very cool this part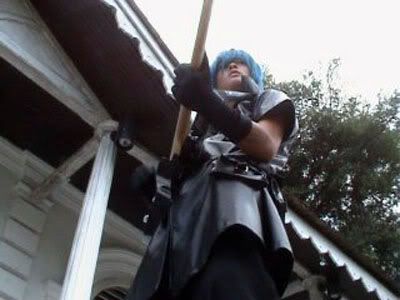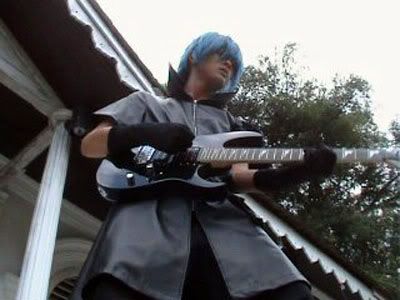 from upper view
lol...someone too high today.....
NG video...haha
http://www.youtube.com/watch?v=H